The internet's a crowded place for typical e-commerce websites. In addition to selling products from your own website, you can choose to partner with one of the many behemoths of e-commerce. But what are the pros and cons of such an arrangement? Should you consider joining up Amazon, Facebook, or some other large corporation to help sell your products? Continue reading below to find out!
Amazon
There's no doubt about it. Amazon is the King Kong of e-commerce websites. This undoubtedly comes as no shock to you, given Amazon's ubiquitousness, size, and popularity. We don't think there's a soul left on the planet who hasn't heard of Amazon or its increasingly popular Amazon Prime service.
There are a couple of different ways you might decide to sell products on Amazon. The two major options include Fulfillment by Amazon and Seller-Fulfilled Prime.
Fulfillment by Amazon
Fulfillment by Amazon (FBA) is exactly what it sounds like. Amazon fulfills and ships your orders for you (in exchange for a fee, of course).
To use Fulfillment by Amazon, sellers ship their merchandise to Amazon, who forward your products to consumers after purchases.
Amazon offers several services to make it easier to use Fulfillment by Amazon, including:
Product labeling and prepping services
Inventory placement services
Inventory commingling
Amazon Seller Central, complete with APIs
Seller-Fulfilled Prime
With Seller-Fulfilled Prime, sellers commit to delivering purchased products to their customers within the Prime delivery deadlines. These sellers handle product storage and fulfillment on their own.
Amazon provides services to make it simpler to use Seller-Fulfilled Prime, including connecting you with shipping partners and transportation solutions.
The Pros and Cons of Amazon
Selling on Amazon comes with several pros and cons.
Pros
Amazon's sheer size and reach can make the rewards worth dealing with the hassles of selling on this platform.
Increased incentives to buy
Amazon's reputation for speed and simplicity helps your products sell. Customers who see the Amazon Prime badge on the items in their shopping carts will be more likely to go through with the purchase.
Amazon's customer base is truly massive. In fact, many people do absolutely all of their online shopping on Amazon and won't even consider using a different retailer to buy their next item.
The convenience of selling on Amazon, particularly if you use the Fulfillment by Amazon service, is unmatched. While you will certainly pay for the decreased hassle, the price is often worth it when you consider how valuable a small business owner's saved time can be.
Since Amazon relies so heavily on its third-party sellers to expand its offerings, it's no surprise that they go to great lengths to offer excellent back-end support to their sellers. Whether you're a first-time Amazon seller seeking a tutorial on how to use Fulfillment by Amazon, or a seasoned pro who's run into a technical issue with one of their APIs, Amazon support will almost certainly get you sorted out.
Cons
Despite the benefits, there are a few drawbacks to selling on Amazon.
Amazon's brand overshadows yours
If you sell on Amazon, the Amazon brand will almost certainly drown out your own e-commerce website's brand. After all, the buyer is logging onto the Amazon website, buying from Amazon, receiving an Amazon-branded box, and dealing with Amazon customer support. This leaves very little room for your own brand to shine through.
Counterfeit sellers may take a bite out of your profit margin
Counterfeit sellers are an increasingly big problem for the Amazon platform. These sellers list look-alike products in an attempt to hijack the marketing efforts of the seller. When consumers are invariably disappointed with the counterfeit products, they often leave bad reviews on the legitimate product's site.
While Amazon certainly provides a lot of value to sellers, the fees can really add up. If your margins are slim to begin with you may find that you're selling at a loss or just to break even when you sell on Amazon.
Verdict
Whether or not you sell on Amazon will depend on your unique circumstances. Many e-commerce websites, however, will find value in selling their products on Amazon.
There are exceptions to this general rule. In particular, if your margins are already razor-thin, you may not be able to absorb the additional costs associated with selling on the Amazon platform.
Facebook
To be clear, this section is not about Facebook Marketplace. Facebook Marketplace is a buy-and-sell page on which buyers and sellers contact one another about individual items they might have for sale. It's not a true e-commerce platform.
Instead, we're talking about Facebook Shops. This is a more fulsome option appropriate for some e-commerce concerns. Any business with a Facebook Page can set up a Facebook Shop. Businesses within the US can take payments directly on their Facebook Shop via Stripe. International users will have to use an external website to arrange for payment.
The Pros and Cons of Facebook
While not as lucrative as Amazon for most e-commerce websites, selling on Facebook does have its advantages.
Pros
The pros of using Facebook for e-commerce revolve largely around its dual use as a social network and an e-commerce platform.
Ability to leverage content marketing
Content marketing is the practice of creating engaging content as a way of driving potential customers to your page or store. It's become the primary way that many online businesses get the word out about their company.
Content marketing unsurprisingly pairs especially nicely with Facebook Shops because you're already on a platform that is ideal for content marketing. You can run giveaways and contests, write articles, and post activity that is likely to send more traffic your way.
Access to the Facebook algorithm
Facebook's engagement and promotion algorithms are second-to-none. If you want to promote your e-commerce firm there's often no better way to do it than by using Facebook.
Leverage your Facebook following
If you already have a large Facebook following, setting up a Facebook Shop can be a great way to get the users of that platform to engage directly with your products.
If you don't yet have a sizable following, creating a Facebook Shop can be a great way to grow one while, at the same time, promoting your wares.
Cons
There are some significant downsides to doing business on Facebook.
Facebook users are notoriously fickle. While most are fair and generous, there are a few who are liable to leave a bad review on a seller's Shop for circumstances entirely out of the seller's control. These negative reviews can add up and have detrimental effects on your e-commerce company.
Facebook's negative connotations
Facebook is increasingly being viewed as a negative, even toxic, association for a business to have. Indeed, at the time of this writing, Facebook is the target of a large advertising boycott related to their practices surrounding the policing of hateful content.
While it's unlikely that merely having a Facebook Shop will open your e-commerce company up to any kind of backlash, it would be wise to refrain from doing the bulk of your business on this platform.
You!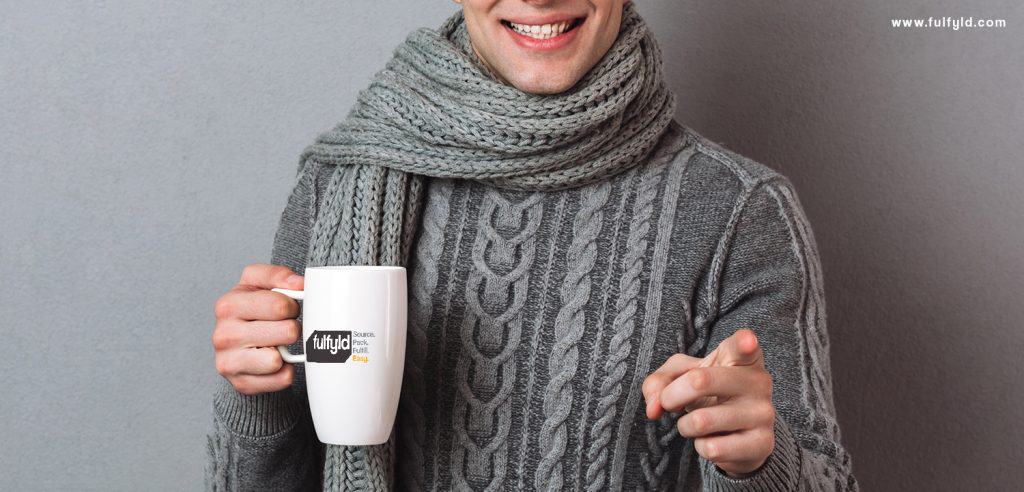 That's right. You're a giant of e-commerce as well. No, you probably don't have Amazon's reach or Facebook's voice. But you do have access to tools that allow you to access a significant online market.
Setting up your own e-commerce websites has never been easier. While you could start from scratch and build a brand new mobile and web platform from the ground up, most people would be better served by taking advantage of one of the many large e-commerce website creators. These include:
Shopify
Woocommerce
Bigcommerce
Wix
GoDaddy
There are many more, and which one you choose will depend on exactly what features you want to access.
The Pros and Cons of Setting Up Your Own Store
Setting up your own store is worth it for almost everyone. But there are some pros and cons to consider.
Pros
The benefits of having your own store are innumerable. Here's just one of them.
Control of your own brand
Unlike selling your product on Amazon or another third-party website, you'll have full and absolute control over how your brand is presented on your own site. You decide how you want your customer to experience your brand, from the time they log on to your store, to the time they receive the product.
Cons
There's one primary drawback to designing and hosting your own online store.
Setting up your own online store is labor-intensive. Yes, the tools you'll have access to make it easier than ever before. But that doesn't mean it's not still hard work. And, if you choose to outsource this work, you'll pay a pretty penny for the convenience.
Final Thoughts
E-commerce websites have a variety of paths open to them when it comes to selling their products. We strongly suggest to the owners of these companies to take a close look at the benefits and drawbacks associated with selling on a third-party platform before deciding which strategy to pursue.
The difference between success and failure can hinge on making the right choice.