Need Expert Creator Merch Fulfillment Services? Choose Fulfyld!
If you need a reliable, expert 3PL logistics partner to handle your creator merch order fulfillment and warehousing, we've got you covered!
Fulfyld is a reputable choice, trusted by top brands for our industry experience and hands-on approach.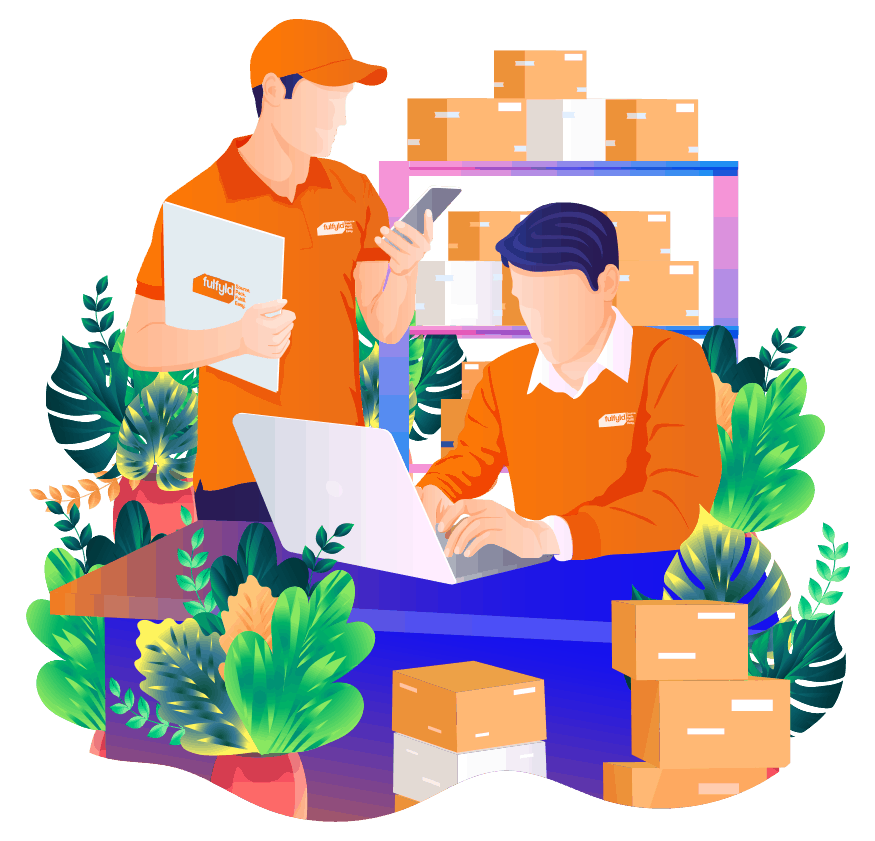 The Fulfyld Process for Creator Merch
Design Your Merch
Start your journey with Fulfyld by designing your own merch, choose from an extensive product catalog, and bring your branded merch to life.
Print on Demand
Our expert printing partners use advanced direct-to-garment technology to deliver high-quality products ensuring maximum quality control.
Global Fulfillment
With international shipping from our global fulfillment centers, your influencer fulfillment needs, alongside creator merch fulfillment services, are covered, reaching your fans anywhere, anytime.
The Benefits of Our Creator Merch Order Fulfillment
With Fulfyld handling your influencer merchandise fulfillment, focus on what you do best – creating. We manage the selling, printing, and shipping of your merchandise.
Swag Fulfillment Expertise
As one of the leading swag fulfillment companies, we know how to manage your branded merch to ensure maximum reach and customer satisfaction.
We pride ourselves on providing high-quality products, partnering with premier print providers to maintain strict quality control on all custom merch.
Our finely-tuned supply chain ensures your merch is produced, stored, and shipped efficiently, providing a seamless experience from order to delivery.
From selling a few custom products to managing an expansive online store, Fulfyld scales with your growing print on demand business.
Our international shipping capabilities mean you can expand your reach globally, catering to your fans wherever they are, without logistical worries.
Why Choose Fulfyld for Creator Merch Fulfillment
When it comes to creator merch fulfillment services, Fulfyld stands as a reliable partner. With extensive experience in the field, we understand the unique needs of creators and influencers. 
Our comprehensive solution handles everything from product creation to shipping, freeing you to focus on creating and promoting your brand.
At Fulfyld, quality is paramount. Our advanced direct-to-garment technology ensures your merch meets the highest standards. With us, influencer fulfillment is simple and straightforward.
We don't just fulfill orders; we exceed expectations.
"No matter what happens whether good or bad
there is always a quick resolution. We have never had
a question or problem go unanswered!"
Manuela Houvardas
Collonil North America
"For 2 years Fulfyld was an intricate part of our day to day operations; always willing to adjust, update and grow alongside AMMD. Their level of service and communication was key to a lot of successful product launches and promotions. Any issues were always treated as top priority and the team worked quickly to obtain and implement the best solution possible."
Amy Myers
CEO, Amy Myers MD
"Timely and thorough replies from
our account manager. Easy to use platform."
Hebron Samuel
CEO, Cubbit
"Moving our order fulfillment to Fulfyld has been one of the best decisions we have made. Not only do they take care of our shipping, but they have been very instrumental in helping to organize our entire supply chain. Keep it up!"
Calvin Gee
Cofounder, RAID Fitness
"You guys are the best. Fast, reliable, and accomodating at every step.
My account manager Alfonzo has been super responsive and helpful always. You guys really are an extension of our team."
Jordan Caro
CEO, Alternate Route
1. Consultation
Get in touch with our team to discuss your creator merch requirements. Share your vision for your own merchandise, and we'll help you formulate a plan.
2. Design & Select
Use our online tools to design your own merch. Select from our product catalog, which includes everything from t-shirts to custom products.
3. Setup Store
We help you set up your online store, providing support to ensure a smooth launch for selling merch to your fans.
4. Fulfill & Grow
With Fulfyld handling your influencer fulfillment and merch needs, you can concentrate on growing your brand. We'll take care of your print on demand needs and scale with you.
How Much Our Creator Merch Fulfillment Services Cost
At Fulfyld, we believe in providing affordable, high-quality creator merch fulfillment services. Our pricing model is carefully designed to accommodate businesses of all sizes, with packages customized based on your unique requirements. 
Whether you're just starting to create merch or managing bulk orders, we've got you covered. Our cost structure eliminates excessive upfront costs and hidden monthly fees, ensuring you get the best value for your investment.
Let Us Monetize Your Earnings
By partnering with a reliable print provider like Fulfyld, you can ensure the production of quality print products at competitive prices, enhancing your profit margins.
Catering to bulk orders? We manage large order volumes efficiently, ensuring your per-unit cost stays low, further boosting your earnings.
With our expansive Printify catalog, you have the option to diversify your own merchandise, attracting a broader audience and generating higher revenue.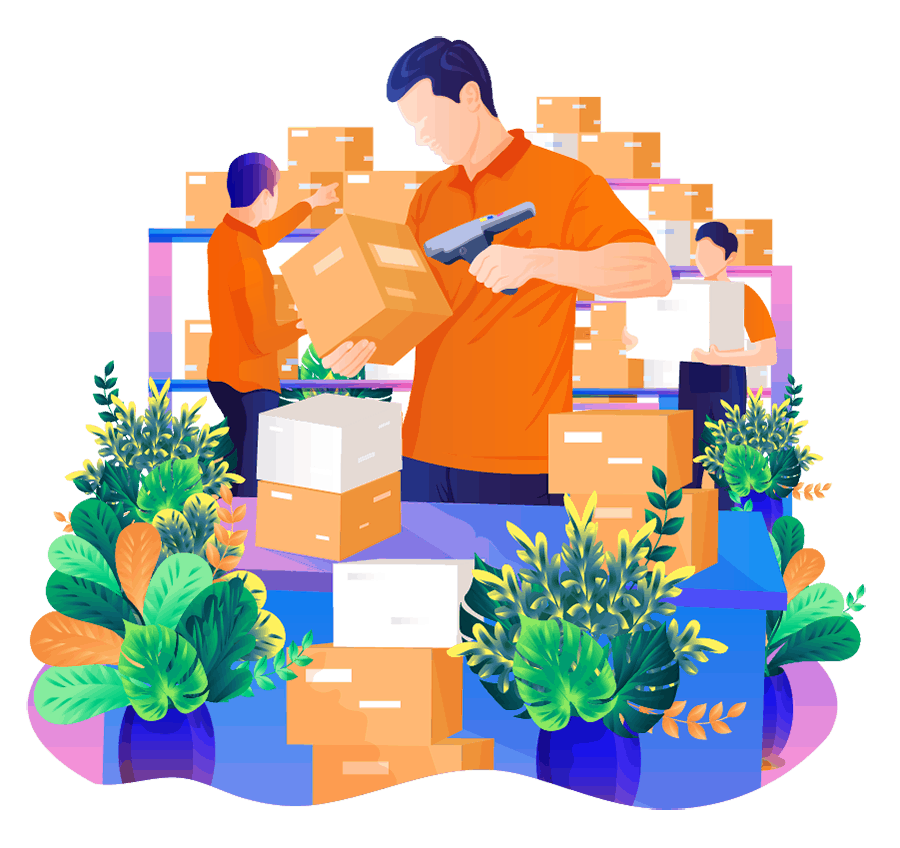 We Make Integrations Easy
Navigating the e-commerce landscape is no small feat, but with Fulfyld, it's a breeze. Our system seamlessly integrates with a host of e-commerce platforms, making it easier than ever to manage your online store and fulfillment services. 
From Shopify to WooCommerce, our easy-to-use integration options ensure your custom merch business runs smoothly, letting you focus on creating and growing your brand.
Take the first step towards streamlining your creator merch fulfillment process. With Fulfyld, you gain a partner committed to ensuring the quality of your products, the efficiency of your supply chain, and the growth of your earnings. 
Let us handle the logistics while you focus on your art. Get in touch with us today, and let's transform the way you do business.