Dedicated Account Management for All
Your Eyes & Ears in the Warehouse 
Your fulfillment warehouse is the last touchpoint between your brand and your customers.
Don't depend on support tickets to ensure your customers are happy.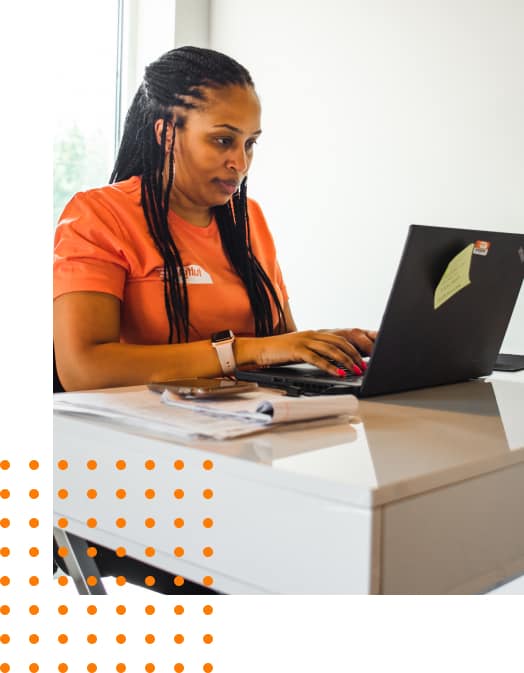 Having someone you can rely on is an essential need to your e-commerce success.
Account managers are the direct link to your eCommerce order fulfillment success. They ensure your company's orders are fulfilled accurately and shipped out in a timely manner. They assist you with anything pertaining to order fulfillment so that everything runs smoothly, and your customers are satisfied.
At Fulfyld, our mission is to make everything easier for you. With a dedicated account manager, we can do just that. Our knowledgeable team of account managers are equipped to provide you with immeasurable support through every step of the supply chain. We are committed to helping you grow and ensuring accuracy every order!
While there are several benefits, here are a few:
Improves customer satisfaction
A good account manager ultimately improves your customer satisfaction by quickly responding to customers, monitoring and frequently updating the order fulfillment systems to ensure on-time order delivery. Account managers play a pivotal role in the fulfillment process, and when your customers are satisfied this will generate customer loyalty and in turn, grow your company.
Increases revenue
When your customer satisfaction increases, so does your revenue. Customers are more inclined to continue ordering your products, which will sequentially increase your revenue. Training our team to fulfill your orders based upon the specific needs of your company (including marketing material), accurately fulfilling your orders and delivering your products on time are just a few ways that Fulfyld can increase your revenue in the long run. Our account managers go the extra mile to make sure that our clients' needs are met, which will further the success of both companies.
Direct access
One of the greatest benefits of having a dedicated account manager is a direct, single point of contact for all of the questions and needs you may have. At Fulfyld, we provide you full accessibility to your account manager with their personal cell phone and office numbers as well as an email address to contact them at any time. This allows you to build a good personal relationship to ensure your company runs efficiently.
Want to learn more about the benefits of a dedicated account manager?