3PL eCommerce Fulfillment Service for Brands that Want a Partner, Not a Platform
Are you looking for a streamlined 3PL eCommerce fulfillment service to support your brand and order fulfillment? Fulfyld is a warehousing partner you can rely on to expand your business.
How 3PL Order Fulfillment Works
As you will see, it's all extremely simple – you can let us focus on shipping your e-commerce orders so that you can continue building your eCommerce brand.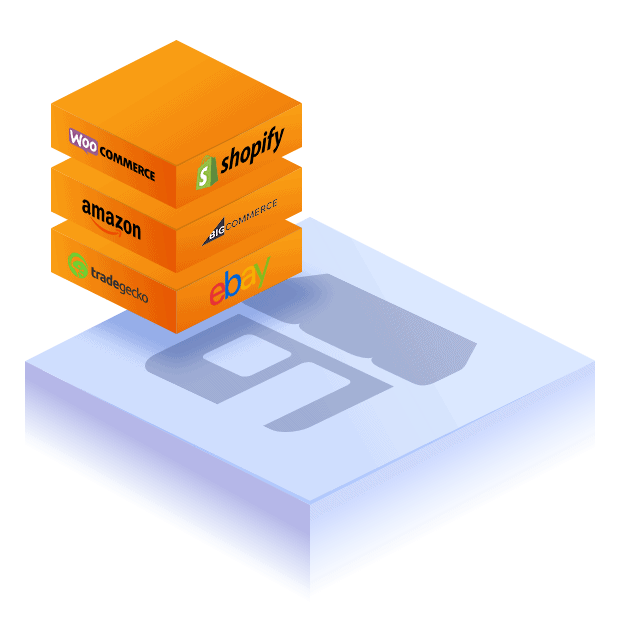 Work with our implementation team to connect your Shopify plus, WooCommerce, or any other store and import your products.
We will distribute and store your inventory in our fulfillment centers. After we receive the products, we will prep to ship orders to your customers.
We Deliver the Goods
to Your Customers
As soon as a customer places an order, we will ship the corresponding product from the nearest fulfillment center and pass tracking information back to your store automatically.
Subscription Box Fulfillment
2-Day Guaranteed Shipping
Fulfillment by Amazon (FBA)
Prep Services
Contract Manufacturing and Custom Packaging
On-demand Supplement Fulfillment
Health Care and Wellness Fulfillment
Fashion and Apparel Fulfillment
Cosmetics and Beauty Fulfillment
Let us handle order fulfillment so that you can focus on building your Brand.
Fulfyld is a 3pl eCommerce fulfillment service focused on eCommerce businesses. We can handle everything from storage selection to packing and fulfilling orders, and you can expect seamless integration with all major eCommerce software and shopping cart platforms. Our customers get a dedicated account manager to make fulfillment for eCommerce breeze.
Clients rely on Fulfyld's fulfillment service for their eCommerce stores and when shipping their Shopify orders, Kickstarter campaigns, subscription box services, kitting, Amazon FBA prep, etc. Our integrations make working with Fulfyld an extremely straightforward process and save our customers valuable time and money.
When should you hire an eCommerce warehousing service?
Every serious eCommerce business needs an efficient 3PL eCommerce order fulfillment partner company. You should outsource warehousing when you don't have the time to focus on your core tasks. Instead of dealing with logistics and warehousing operations, you should always focus primarily on your expertise areas.
On the other hand, fulfillment workflows can get complex and present a challenge for companies that aren't specialized in consumer fulfillment. Instead of coordinating operations between transloaders, carriers, and shippers, you can hire a third-party logistics partner to handle all this while simplifying your workflow.
Simply put, as soon as you recognize that you might not have the knowledge or resources necessary to make your warehousing process perfect, you should reach out to Fulfyld and reduce the pressure on your organization.
The Benefits of Our Services
Dock-to-stock in two days
Our dock-to-stock cycle time is extremely efficient, and we take care of receipts, goods validation, stock updates, and storage in just two days.
100% Secure Facility
We take our client's products seriously and don't allow any product shrinkage loss or damage. This is also how we ensure high customer satisfaction.
Simple but Effective Inventory Management
Our inventory management tool lets you see where your products are in real-time at any given moment.
Automated API Integration
No matter how your store is set up, our platform can integrate with it automatically, giving you easy access at a centralized location.
Same-Day Pick & Pack
Same-day fulfillment is essential for any eCommerce business. You can rely on the Fulfyld to handle fulfillment and ship all your orders the same day.
Quick returns management
Returns happen to many eCommerce merchants, but those that stand out from the rest are the ones that process returns quickly and give refunds right away. Fulfyld can help you do that with reverse logistics.
What our customers are saying!
"No matter what happens whether good or bad there is always a quick resolution. We have never had a question or problem go unanswered!"
"For 2 years Fulfyld was an intricate part of our day to day operations; always willing to adjust, update and grow alongside AMMD. Their level of service and communication was key to a lot of successful product launches and promotions. Any issues were always treated as top priority and the team worked quickly to obtain and implement the best solution possible."
"Timely and thorough replies from
our account manager. Easy to use platform."
"Moving our order fulfillment to Fulfyld has been one of the best decisions we have made. Not only do they take care of our shipping, but they have been very instrumental in helping to organize our entire supply chain. Keep it up!"
"You guys are the best. Fast, reliable, and accomodating at every step.
My account manager Alfonzo has been super responsive and helpful always. You guys really are an extension of our team."
We aim to provide a simple solution for all eCommerce businesses and their needs. Fulfyld can help you establish a unique business model and find new eCommerce opportunities to help you compete with some of the largest players in the market. 
We have a scalable approach. This means that both small and large platforms can afford our on-demand order fulfillment services and get valuable help to scale in their respective markets.
Fulfyld offers flat-rate pricing for eCommerce order and product fulfillment services. Therefore, your shipping costs remain the same no matter how complex the process. 
We provide transparent billing without hidden fees. Your monthly shipping rates depend on your order volume, required storage, receiving and intake volume, and the number of online orders. Contact us directly to get an accurate quote.
We work closely with clients and build great relationships. If you have any questions, you'll be able to reach us at any time of day. You will always receive a friendly and prompt response. We go above and beyond to ensure an excellent experience for all of our clients and their customers.
We see you as our partner and want to help you grow your business. You will always know your obligations with our transparent billing system and flat-rate pricing. Current customers welcome our competitive fees! If that sounds like something you can benefit from, get in touch with us!
If you have an eCommerce store, Fulfyld is your one-stop 3PL fulfillment center for all your order delivery needs. We can handle much more than eCommerce warehousing and fulfillment, meaning you won't have to deal with multiple third-party 3PL eCommerce fulfillment service companies to streamline your operations. 
Right now, companies are using our services to help fulfill their Kickstarter backer rewards, subscription boxes, Amazon FBA, ship supplements, and apparel items (to name a few). We've worked with all these business models before, so we can get you up and running in
Fulfyld has always been an eCommerce order fulfillment business. Our team has extensive industry knowledge, enabling us to give you some of the most valuable solutions to your unique problems. 
Our team provides a dedicated and personalized approach, no matter how big or small our clients might be. If you're looking for professionals who understand your needs and provide unique solutions to deal with challenges, you've come to the right place.
As an economics and computational analysis expert, our COO helps lead our organization through extensive business planning, analysis, and development that reflect on all of our clients.
An experienced business analyst and business development advisor that has shaped Fulfyld's approach towards customers and our customer-oriented approach.
With her rich background in marketing and sales, Paige helps evaluate the current efforts of our clients. She conducts extensive industry research to help find the best solutions for our clients' businesses.
Looking for a stellar 3PL eCommerce fulfillment company?
Feel free to contact us and learn more about how outsourced fulfillment can help your business.
Here you can find the most frequently asked questions about our service.