Need A Fast and Reliable Medical Equipment Fulfillment Company? Choose Fulfyld As Your Expert Partner
Welcome to Fulfyld, a trusted medical equipment fulfillment company. We specialize in seamless order fulfillment, ensuring your medical devices reach customers efficiently and reliably.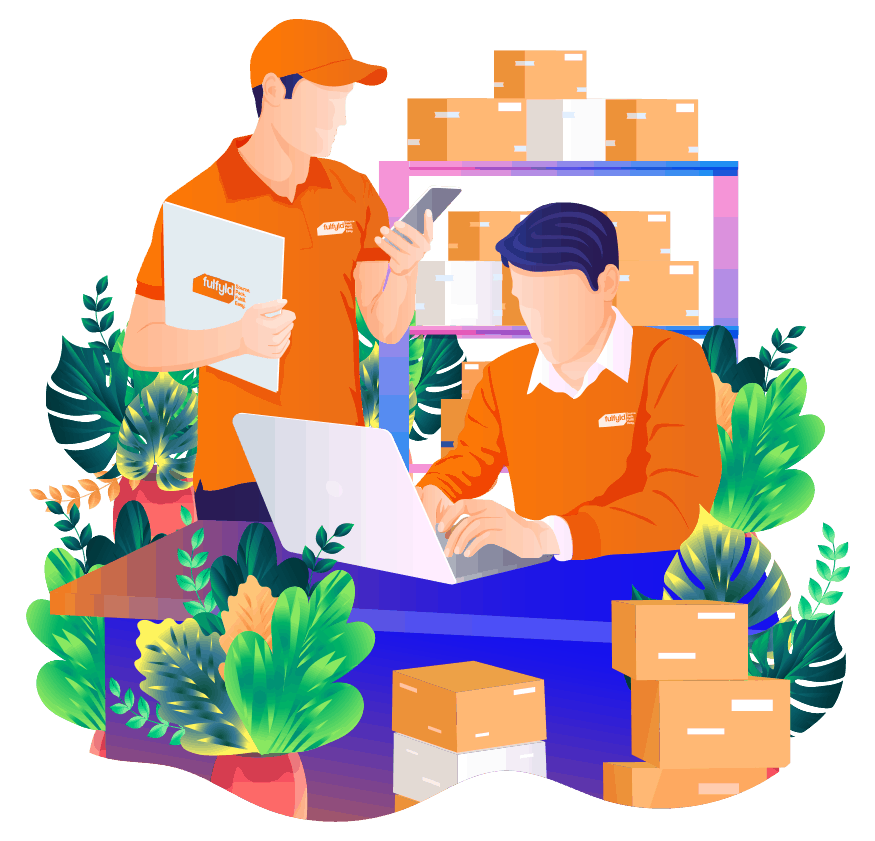 How Our Medical Equipment Fulfillment Services Work
Order and Inventory Management
At Fulfyld, the journey of medical equipment fulfillment starts with efficient order and inventory management. This ensures timely and accurate shipping service.
Regulatory Compliance Checks
We strictly follow FDA regulations to ensure all medical supplies are properly checked and handled before shipment. Our compliance checks ensure customer safety.
Specialized Packaging and Delivery
Our fulfillment centers utilize specialized packaging techniques for medical devices, ensuring they reach customers in perfect condition, and ready for immediate use.
The Benefits of Our Medical Equipment Fulfillment
Our medical equipment fulfillment services offer a streamlined supply chain, reducing delivery times and increasing operational efficiency for medical device companies.
Regulatory Compliance and Quality Assurance
Fulfyld ensures compliance with FDA regulations and quality assurance for every medical device. We prioritize safety and efficacy in our medical device fulfillment services.
Expertise in Specialized Packaging and Handling
Fulfyld's expertise in specialized packaging and handling safeguards the integrity of each medical device category during the fulfillment process, preventing damage and loss.
Tailored Solutions for Medical Supplies
At Fulfyld, we provide tailored fulfillment solutions for all types of medical supplies. We understand the unique requirements of each medical equipment category.
Cost-Effective and Scalable Solutions
We offer cost-effective and scalable medical device fulfillment solutions, helping medical device companies grow without worrying about their logistics and fulfillment capabilities.
Reliable and Timely Delivery
With our efficient shipping service and strategically located fulfillment centers, we ensure reliable and timely delivery of medical equipment to your customers.
Why Choose Fulfyld for Your Medical Equipment Fulfillment Company
​​Choosing Fulfyld as your medical equipment fulfillment company means choosing a partner committed to your success. We offer more than just fulfillment services; we provide a seamless, comprehensive solution to handle your medical device fulfillment needs.
Our team has vast experience in managing the unique challenges of the medical equipment sector. With Fulfyld, you gain a partner who understands your industry, can navigate complex regulations, and can provide customized solutions that cater to your specific needs. 
Trust us to deliver your medical equipment safely, efficiently, and within regulatory guidelines.
What our customers are saying!
"No matter what happens whether good or bad there is always a quick resolution. We have never had a question or problem go unanswered!"
"For 2 years Fulfyld was an intricate part of our day to day operations; always willing to adjust, update and grow alongside AMMD. Their level of service and communication was key to a lot of successful product launches and promotions. Any issues were always treated as top priority and the team worked quickly to obtain and implement the best solution possible."
"Timely and thorough replies from
our account manager. Easy to use platform."
"Moving our order fulfillment to Fulfyld has been one of the best decisions we have made. Not only do they take care of our shipping, but they have been very instrumental in helping to organize our entire supply chain. Keep it up!"
"You guys are the best. Fast, reliable, and accomodating at every step.
My account manager Alfonzo has been super responsive and helpful always. You guys really are an extension of our team."
How to Get Started with Our Healthcare Industry Order Fulfillment
Step 1: Understand Your Needs
The first step to start with our medical equipment fulfillment services is understanding your unique needs. What type of medical devices are you shipping? What is your sales volume?
Step 2: Reach Out to Us
Contact Fulfyld, a leading medical equipment fulfillment company, to discuss your needs. Our expert team is ready to guide you through the medical device 3PL process.
Step 3: Customized Solution
Based on your specific needs, we develop a customized med device logistics solution, encompassing everything from warehousing, packing, shipping, and return management.
Step 4: Seamless Integration
Finally, we seamlessly integrate your business with our advanced order fulfillment system, setting the stage for efficient medical device fulfillment.
How Much Does Our Medical Equipment Fufillment Cost?
At Fulfyld, we believe that cost shouldn't be a barrier to exceptional service. That's why we have devised a flexible and affordable pricing structure for our medical equipment fulfillment services. 
While the exact cost varies based on your specific needs, we strive to offer competitive rates that add value to your business.
We understand the financial constraints of medical device companies, especially startups and SMEs. Therefore, our pricing model is designed to scale with your business. This means you only pay for the services you use.
 As your consumer base grows and your shipping needs increase, we are ready to scale up and accommodate your growth.
We Use Technology and Innovation to Boost Your Medical Equipment Order Fulfillment
In today's fast-paced world, technology and innovation are the driving forces behind effective medical device fulfillment. At Fulfyld, we use cutting-edge technology to streamline our medical equipment fulfillment services, ensuring accuracy, efficiency, and scalability.
Our sophisticated system automates various stages of the order fulfillment process, reducing the potential for human error and speeding up the entire process.
From real-time inventory tracking to automated shipping and return management, our technology ensures a smooth, seamless experience for both you and your consumers. 
Trust Fulfyld to leverage innovation to your advantage and propel your medical device business to new heights.
Propel Your Business with Fulfyld
Choose Fulfyld for efficient, reliable medical equipment order fulfillment. Don't just fulfill orders, Fulfyld them. Contact us at 256.716.8241 or email us at hey@fulfyld.com.