Choose Fulfyld for Subscription Box Fulfillment in 2023
Looking for a reliable subscription box fulfillment company? Choose Fulfyld as your trusted subscription box fulfillment solution!
We have locations for fulfillment centers, making it quicker and easier for your eCommerce business to get the services you need.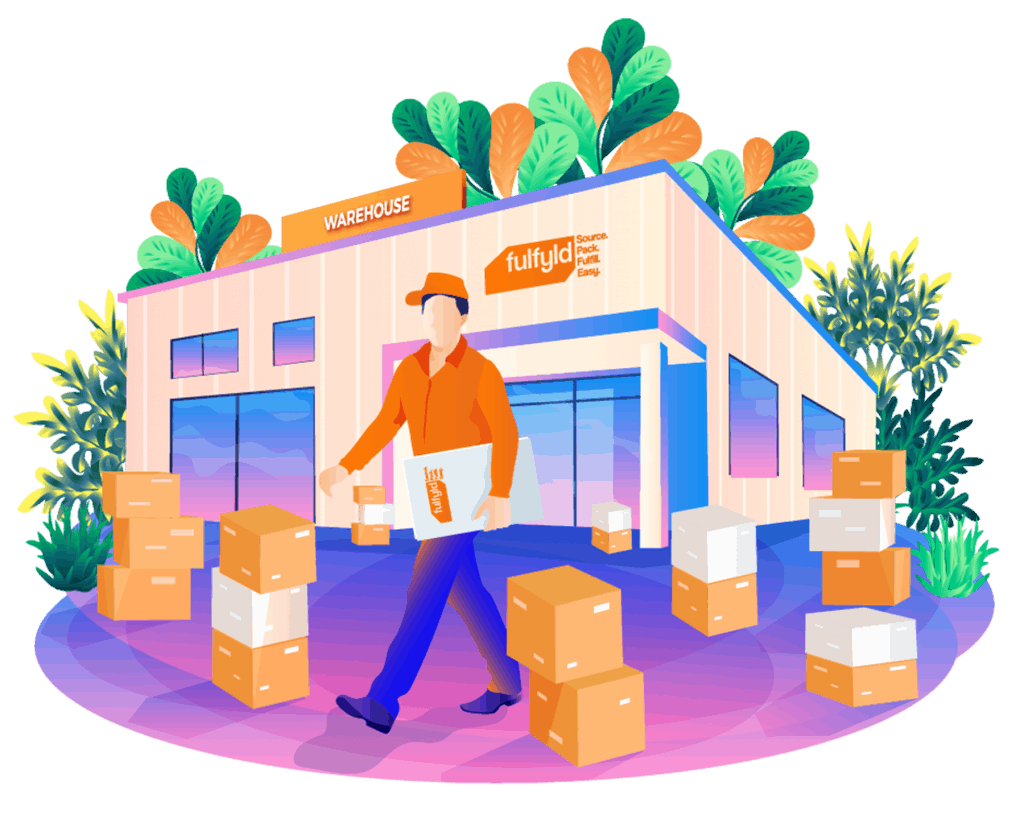 How Our Subscription Box Fulfillment Services Works
Collaborate and Plan
Our subscription box fulfillment services start with understanding your unique needs and designing a tailored fulfillment plan for your business.
Inventory Management
Break into the subscription box market, with our state-of-the-art warehousing to keep your subscription boxes secure, and organized.
Deliver Satisfaction
We ensure flawless D2C subscription fulfillment, leaving your customers excited for their next box.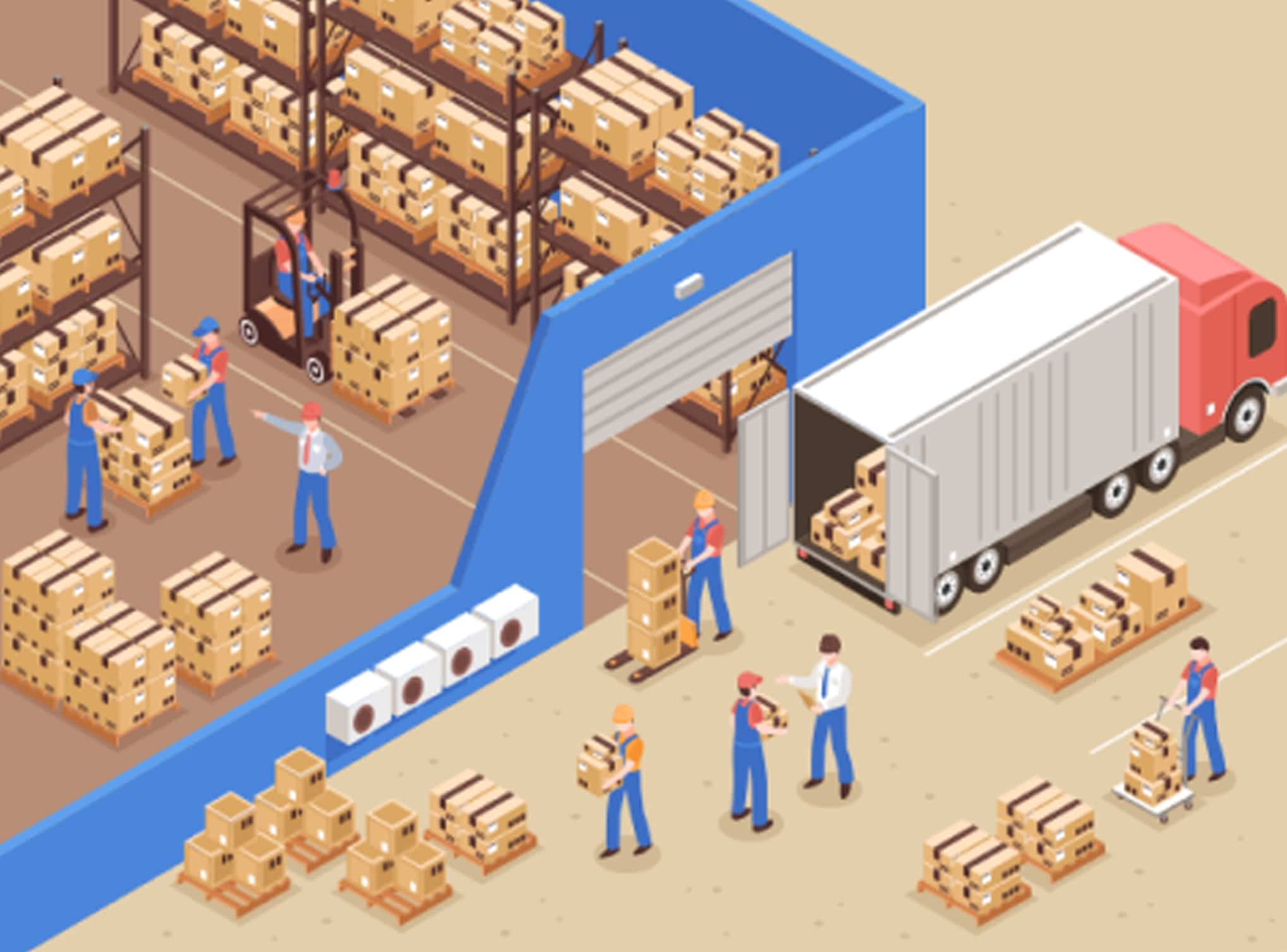 Kitting, assembly and order fulfillment of unique subscription boxes
Subscription boxes are becoming huge sensations across the globe, with a variety of companies offering aficionados regularly occurring shipments of goodies. No matter what product you're delivering to your customers, it's important to work with a great e-commerce subscription box fulfillment center.
Here at Fulfyld, we offer subscription box fulfillment services that will help deliver orders to your customers. From weekly to monthly order deliveries, our subscription box fulfillment warehouse services will deliver products smoothly and on time.
Beyond just product shipping and inventory storage, Fulfyld has even more fulfillment services to offer than your typical order fulfillment company.
A big part of subscription box fulfillment is making sure customers receive different boxes with unique products every time. We track which kits have been sent so you don't have to. And don't worry about kitting and assembly for order fulfillment ever again. We'll put each box together for you.
At Fulfyld, we believe e-commerce order fulfillment should go beyond mere delivery and serve to craft your brand image as well. Because of this, we'll also make sure to bolster your brand by including any inserts or marketing materials in each box as desired. Even the box itself is modifiable according to the aesthetic or design you want.
And the best part? These personalized e-commerce fulfillment services are all included in our flat rate packages. While some of our competitors charge for marketing services, we don't.
We don't try to sneak in hidden fees for these marketing services because we understand that as your company grows, so do we.
Whether you're a succulent subscription service delivering cute cacti each month or a cosmetics subscription service serving up fresh products to make-up lovers, we've got you covered. Contact us to see why Fulfyld is the best choice for your growing brand's subscription box fulfillment provider!
The Benefits of Shipping Subscription Boxes with Fulfyld
Leverage our proficiency in fulfillment to streamline your operations, save time, and focus more on growing your subscription box business.
As a reliable subscription box fulfillment company, you can count on reduced shipping and warehousing costs and exceptional service.
Fulfyld's commitment to speed ensures your subscription boxes are dispatched swiftly, keeping your customers satisfied and excited.
With our advanced inventory management system, monitor your subscription box inventory levels in real-time and make informed decisions for your business.
Fulfyld guarantees reliable delivery of your subscription boxes, strengthening customer trust and loyalty towards your brand.
Our subscription box order fulfillment services are designed to grow with your business, providing seamless service regardless of volume fluctuations.
Why Choose Fulfyld As Your Subscription Fulfillment Company
When it comes to eCommerce subscription fulfillment, Fulfyld stands as a leader among fulfillment companies for subscription products. 
Our expert team is dedicated to ensuring your brand's success through consistent, reliable, and efficient fulfillment services. 
We understand that every subscription box is a representation of your brand in your customer's hands, which is why we go the extra mile to guarantee an exceptional unboxing experience.
Furthermore, Fulfyld brings a blend of cutting-edge technology, proven processes, and passionate people to your fulfillment strategy. 
Let us be your trusted warehousing and fulfillment company, and together, we can take your subscription commerce to new heights.
"No matter what happens whether good or bad
there is always a quick resolution. We have never had
a question or problem go unanswered!"
Manuela Houvardas
Collonil North America
"For 2 years Fulfyld was an intricate part of our day to day operations; always willing to adjust, update and grow alongside AMMD. Their level of service and communication was key to a lot of successful product launches and promotions. Any issues were always treated as top priority and the team worked quickly to obtain and implement the best solution possible."
Amy Myers
CEO, Amy Myers MD
"Timely and thorough replies from
our account manager. Easy to use platform."
Hebron Samuel
CEO, Cubbit
"Moving our order fulfillment to Fulfyld has been one of the best decisions we have made. Not only do they take care of our shipping, but they have been very instrumental in helping to organize our entire supply chain. Keep it up!"
Calvin Gee
Cofounder, RAID Fitness
"You guys are the best. Fast, reliable, and accomodating at every step.
My account manager Alfonzo has been super responsive and helpful always. You guys really are an extension of our team."
Jordan Caro
CEO, Alternate Route
How to Get Started with Fulfyld for Subscription Fulfillment Services
Step 1: Contact Our Team
Reach out to our team of subscription goods fulfillment experts to discuss your specific needs and explore how Fulfyld can support your subscription box business.
Step 2: Custom Plan Design
Our team will work with you to create a custom plan for your brand, addressing all facets of your operation from inventory to shipping.
Step 3: Setup and Integration
We will assist you with smooth integration of your online store with our system to streamline your subscription box order fulfillment process.
Step 4: Start Fulfilling
With everything set up, Fulfyld takes over, managing your inventory, handling your subscription box order fulfillment services, and more!
Your business is our business
Unlike many of our 3PL competitors, we have been and will continue to be focused solely on e-commerce.
Fulfyld integrates directly with e-commerce marketplaces and shopping carts to simplify your shipping process.
Our model is simple: we make money as you make money. The more packages you ship per month, the less you pay per package. We don't charge hidden fees or per shipping zone. 
How Much Do Our Subscription Box Services Cost?
At Fulfyld, we believe that superior service doesn't have to come with a hefty price tag. We offer custom, affordable pricing for your strategy, tailored to fit your unique business needs. 

Our flexible pricing model means you only pay for the services you require, keeping your costs optimized as your business grows.
The Types of Subscription Boxes We Can Handle
Apparel Subscription Boxes
Fulfyld offers expert apparel subscription box fulfillment, ensuring each order is handled with utmost care and delivered in perfect condition.
Gourmet Food and Beverage Boxes
Our team skillfully manages the intricate details of fulfilling gourmet food and beverage subscription boxes, guaranteeing freshness upon delivery.
Beauty and Skincare Boxes
We have extensive experience in handling delicate beauty and skincare products, delivering your custom branded packaging with the elegance it deserves.
Lifestyle and Hobby Boxes
Fulfyld adapts to fulfill lifestyle and hobby subscription boxes, catering to a diverse array of interests with exceptional precision and care.
Integrate Your Subscription Box Brand with Fulfyld
Fulfyld optimizes your fulfillment for subscriptions by integrating your online business with top e-commerce tools and platforms. 
Our advanced technology not only streamlines the fulfillment process but also provides real-time updates on inventory and shipping, ensuring seamless communication between your online store and our fulfillment center. 
With Fulfyld as your subscription box fulfillment provider, you can rest assured that your business is poised for scalable, sustainable growth.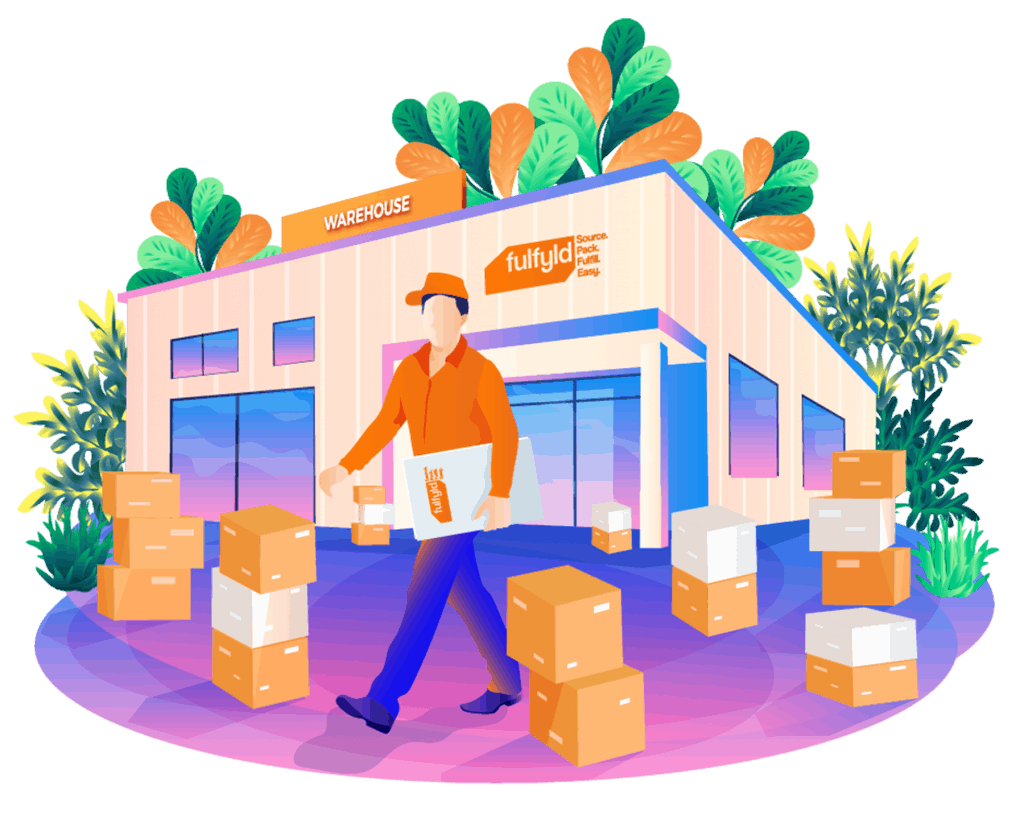 The Challenges of Subscription Box Fulfillment
Inventory Management
Keeping track of inventory can be complex, particularly when dealing with a large variety of items for a subscription box service, creating room for errors.
Timely Shipping
Ensuring that all subscription box customers receive their orders on time, every time, can be a significant logistical hurdle, potentially impacting customer satisfaction.
Cost Management
Balancing the costs associated with warehousing, packing, and shipping while maintaining profitability is a common challenge faced by subscription box fulfillment companies.
Global Reach
Expanding subscription box fulfillment to international markets like China and Australia involves dealing with complicated logistics, tariffs, and local regulations.
How We Approach These Challenges
Robust Inventory Management
Our subscription fulfillment services include a sophisticated inventory management system, minimizing errors and ensuring efficient operations for your subscription box service.
Guaranteed Timely Delivery
Fulfyld guarantees prompt shipping, keeping your customers satisfied with consistent, timely delivery of their subscription items.
Effective Cost Management
We offer affordable, custom subscription box warehousing, striking the perfect balance between cost and quality to maintain your profitability.
Expanding Your Reach
Fulfyld's robust global network simplifies international subscription box fulfillment, enabling you to reach customers in Australia, China, and beyond, effortlessly.
Seize the opportunity to simplify your subscription box fulfillment, reduce costs, and delight your customers with Fulfyld. 
Contact us today to discover a subscription fulfillment solution tailored to your unique needs.

Call us at 256.716.8241, send us an email at hey@fulfyld.com, or complete the online form below!
Customized Order Fulfillment Made Easy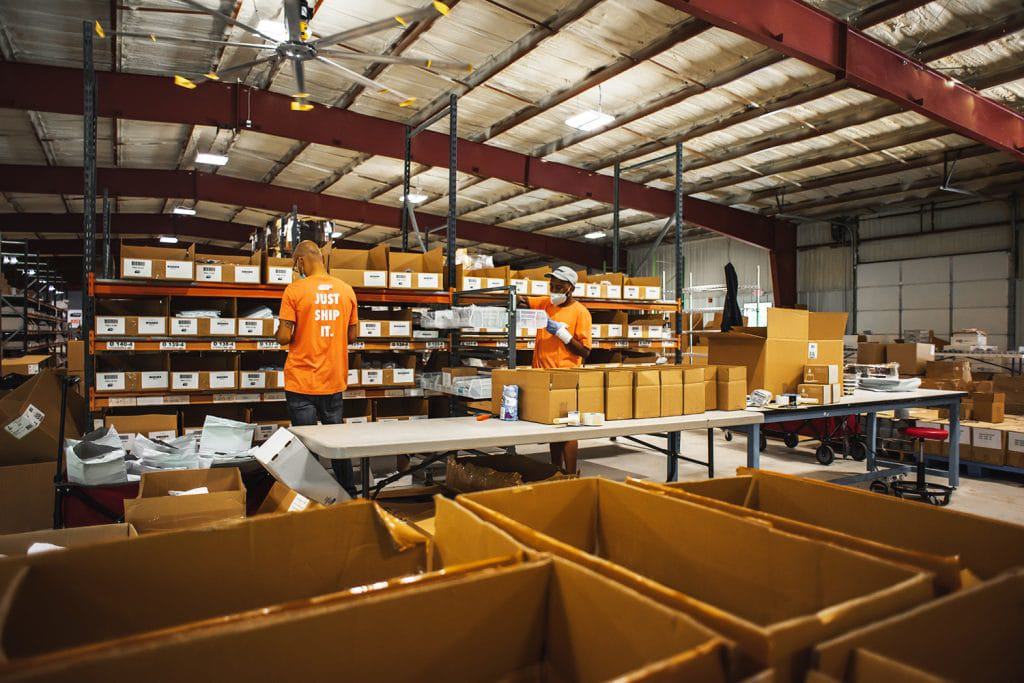 Ecommerce Order Fulfillment
Here at Fulfyld, we don't think e-commerce fulfillment should be rocket science. By minimizing our overheads and adhering to best-in-class processes, we're able to provide your company with flat-rate pricing on our order fulfillment services.
FBA Prep and Kitting Service
Contract Manufacturing and Custom Packaging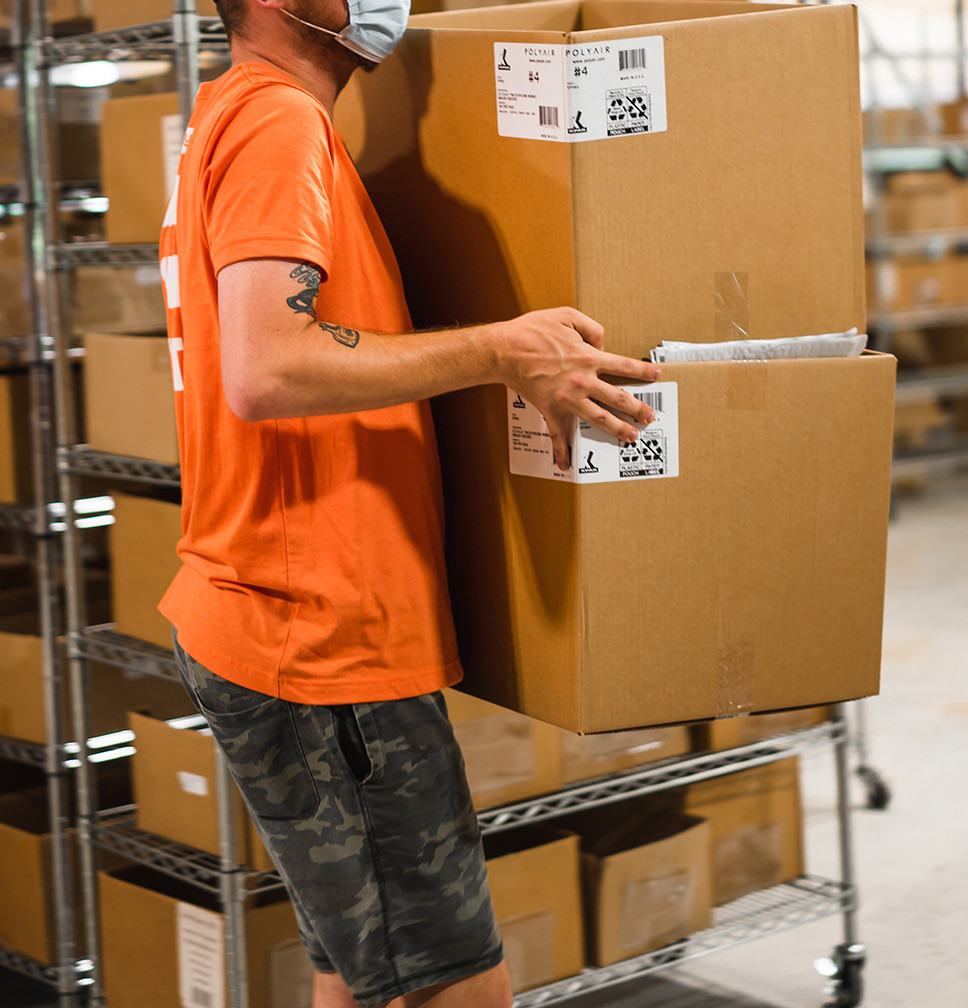 Subscription Box Fulfillment
A big part of subscription box fulfillment is making sure customers receive…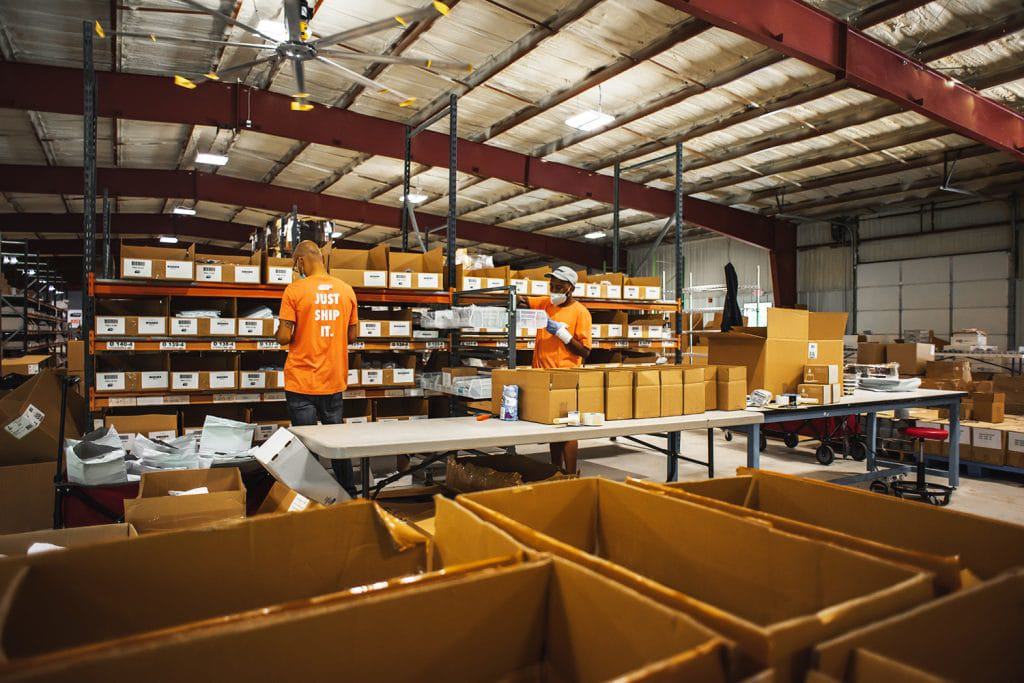 Ecommerce Order Fulfillment
Here at Fulfyld, we don't think e-commerce fulfillment should be rocket science. By minimizing our overheads and adhering to best-in-class processes, we're able to provide your company with flat-rate pricing on our order fulfillment services.
FBA Prep and Kitting Service
Contract Manufacturing and Custom Packaging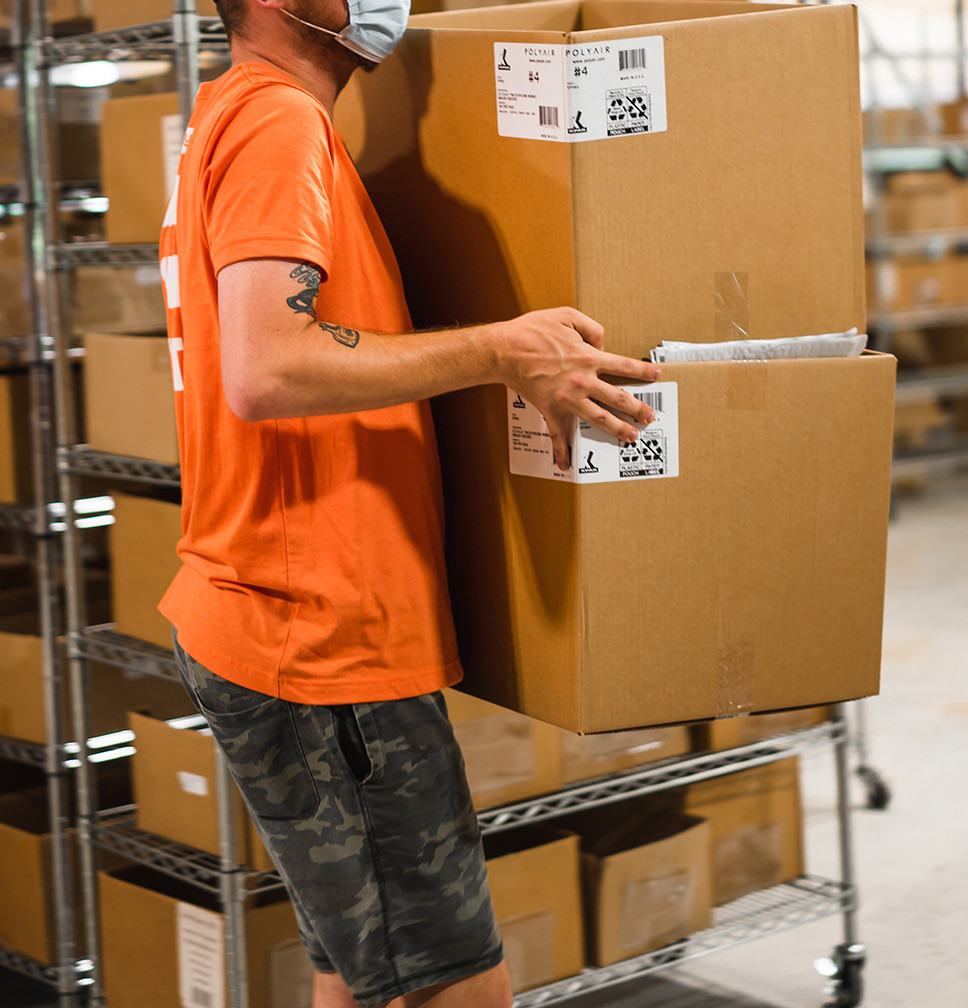 Subscription Box Fulfillment
A big part of subscription box fulfillment is making sure customers receive…