Exceptionally Reliable Returns Management Service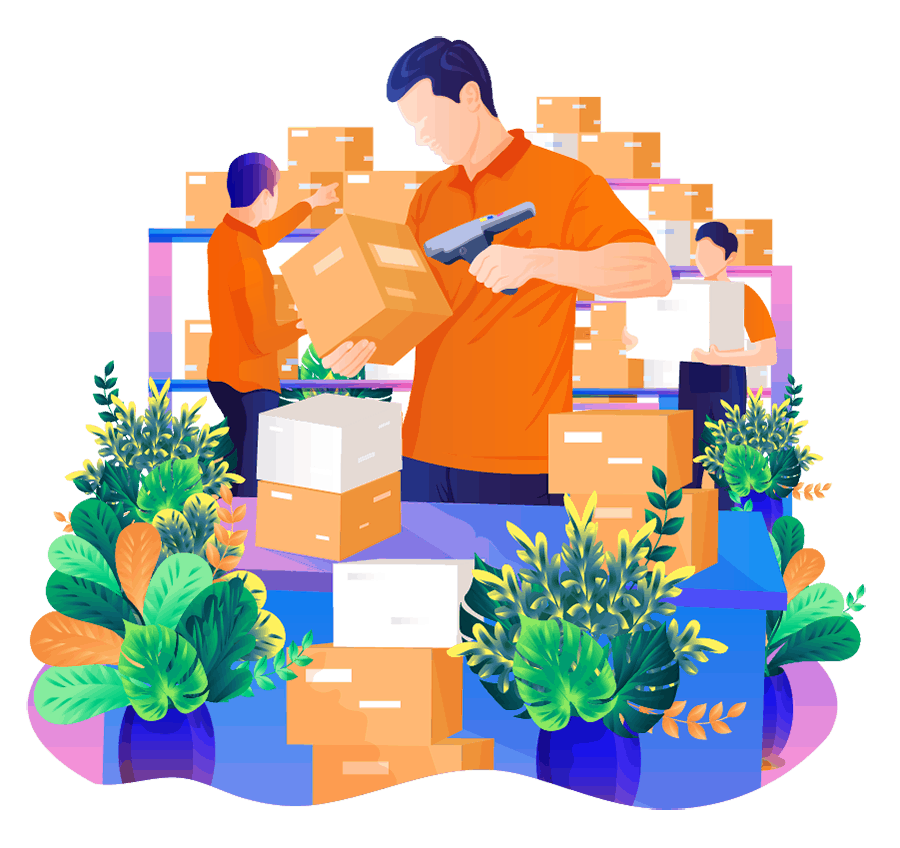 How our Returns Process Works
Step 1
Our 3PL return warehouse seamlessly integrates with your existing supply chain, fully understanding your return needs to ensure optimal functioning.
Step 2
We improve your returns process, consolidating online sales returns, and ensuring quick, easy and accurate processing to reduce disruptions in your operations.
Step 3
Fulfyld utilises state-of-the-art technology and intelligent systems to manage returns efficiently. This includes tracking, inspecting, restocking, and managing all returns.
Step 4
We regularly analyze return data to identify trends and make proactive changes. This continuous improvement model ensures your return process enhances customer satisfaction.
Advantages of Fulfyld's Reverse Logistics Services
Quality control
Our warehouse employees have the expertise to thoroughly inspect any incoming product returns and decide whether the item needs to be repackaged and restocked if necessary.
Powerful technology
We have a streamlined reverse logistics system to manage all returns and exchanges. Our software provides real-time updates to inform a customer of their return details.
Affordable shipping rates
We offer discounted shipping rates with the major parcel and freight providers to speed up delivery and minimize your return shipping costs.
Secure storage and warehousing
In addition to staffing and expertise, we also have the warehouse space to accommodate all return orders. We lead the way in helping companies put salable products back in stock!
Resources for scalability
We have the staffing and expertise to accommodate any influx or spike in return volume. If your sales decrease due to unforeseen circumstances, we can scale down too.
Eliminate any staffing stress
By utilizing our operations workforce, you won't have to worry about hiring staff to pick, pack, ship, or handle returned items.
Why Choose Fulfyld to Optimize Your Returns Management Services
Leverage the power of our high-tech real-time technology to effortlessly track online sales and manage product returns. 
Our commitment to transparency and robust communication underscores our quality services, leading to refined processes, enhanced services, and unparalleled value for your brand.
In addition, we offer support throughout the supply chain to design returns processes that heighten customer satisfaction, and at Fulfyld, we pledge to be there at every step. 
Further, our dedicated account management ensures you have consistent access to expertise in our services and return processing systems, making your experience with us seamless and efficient.
What our customers are saying!
"No matter what happens whether good or bad
there is always a quick resolution. We have never had
a question or problem go unanswered!"
"For 2 years Fulfyld was an intricate part of our day to day operations; always willing to adjust, update and grow alongside AMMD. Their level of service and communication was key to a lot of successful product launches and promotions. Any issues were always treated as top priority and the team worked quickly to obtain and implement the best solution possible."
"Timely and thorough replies from
our account manager. Easy to use platform."
"Moving our order fulfillment to Fulfyld has been one of the best decisions we have made. Not only do they take care of our shipping, but they have been very instrumental in helping to organize our entire supply chain. Keep it up!"
"You guys are the best. Fast, reliable, and accomodating at every step.
My account manager Alfonzo has been super responsive and helpful always. You guys really are an extension of our team."
How to Get Started with Fulfyld For Returns Process
Get in touch with us to learn how our 3PL return warehouse can optimize your supply chain and streamline your returns process.
Share your business requirements and let's explore how Fulfyld's 3PL returns management solutions can solve your unique reverse logistics challenges.
Implement Customized Solutions
We'll develop a customized solution for your fulfillment center returns, ensuring a smooth and efficient process that meets your needs and delights your customers.
Track your returns with our user-friendly interface and leverage our data insights to continually improve your reverse logistics process. Get started with Fulfyld today!
What Reverse Logistics Options Do We Offer?
We offer six options when customers send a product back to you. So, e-commerce businesses like yours have several options to improve their returns management process:
How Much Does Fulfyld's Reverse Logistics Service Cost?
We provide complete transparency in our pricing, allowing you to budget appropriately so you can offer quality product exchange services to clients.
The price you pay depends on the services you require. Fulfyld offers several returns management services for you to choose from.
If you are interested in our high-tech returns management solutions – simply request detailed pricing and you will get an exact quote and learn more about the value of Fulfyld's services.
Simplify Your Returns Management Service Today with Fulfyld!
Are you ready to transform how you process returns and boost your customer satisfaction? Our dedicated team at Fulfyld is excited to partner with you, implementing top-tier reverse logistics solutions that seamlessly integrate into your supply chain.
Don't Wait, Elevate Your Returns Process Now!
Get started today by calling or emailing us. Choose Fulfyld, choose excellence. Contact us today!
Learn more about what returns processing is, how it works, and what we do to integrate Fulfyld into your existing systems. 
Here you will find answers to any unanswered questions.